PALMVIEW, Texas- This week, the City of Palmview and Hidalgo County Precinct 3 confirmed their commitment to expand Veterans Boulevard, one of the city's main east-to-west arteries.
Since 2015, the City and Pct 3 have contributed more than $5 million toward the project. This amount represents the required 20% local match to receive $15.7 million from TxDOT to get the project done.
The expansion includes converting Veterans into a five-lane roadway from La Homa west to Abram Road. TxDOT has the project scheduled for 2024.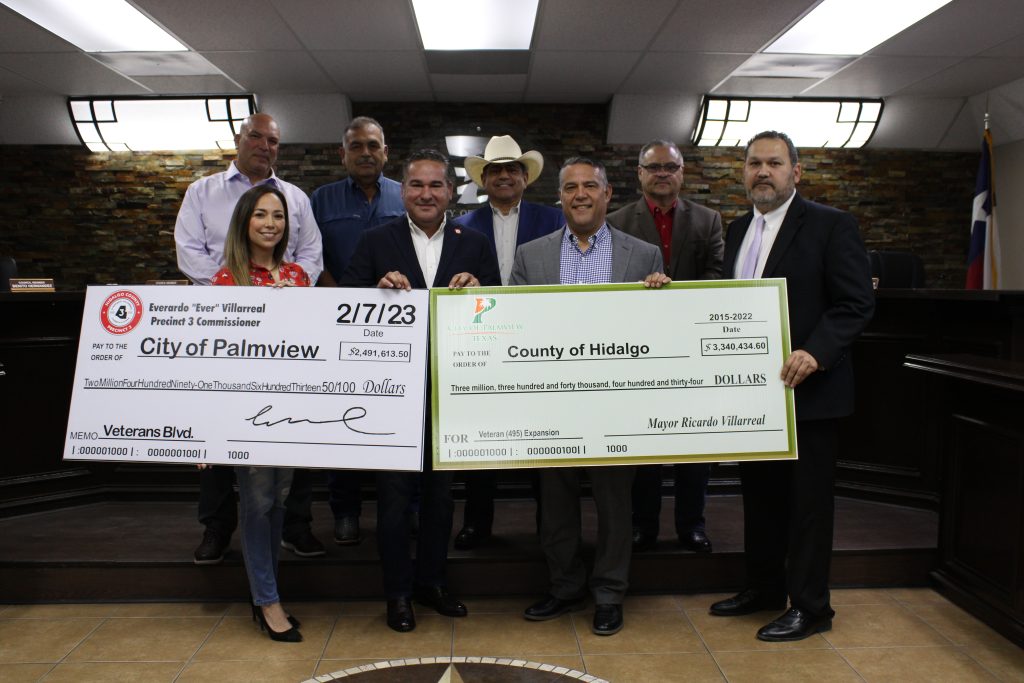 (Pictured L-R 1st Row- Mayor Pro Tem Alexandra Flores, Pct 3 Commissioner Everardo Villarreal, Mayor Ricardo Villarreal, City Manager Michael Leo 2nd Row- Councilmembers Jose Luis Perez, Benito Hernandez, Joel Garcia, & Javier Ramirez)