City of Palmview Recognizes the Texas Ranger's First Female Captain
PALMVIEW, Texas- Mayor Rick Villarreal and the Palmview City Council have declared today, August 2 as Melba Saenz Day in recognition of her accomplishments in local and state law enforcement. In May 2020, the Palmview native became the first female captain of the elite Rangers Division, the oldest law enforcement organization on the North American continent with statewide jurisdiction.
She attended La Joya ISD where she graduated in 1995.  While in school she served as a Police Explorer for Palmview and La Joya and became a volunteer firefighter in both cities while she worked as a police dispatcher.
She has had a successful law enforcement career working with the Rio Grande City School District's Police Department, the McAllen ISD Police Department, the Mission Police Department, and the Texas Department of Public Safety where she became part of the Texas Rangers.
Captain Saenz has earned numerous recognitions, awards, and accolades for her overall performance and leadership during her service as a Texas Ranger.  She has served as a role model, leader, and mentor to many, and continues to be a trailblazer in her career.
The City of Palmview congratulates Melba Saenz, the first female Texas Ranger Captain, and encourages the community to join us to recognize  August 2, 2023, as Melba Saenz Day in Palmview.
###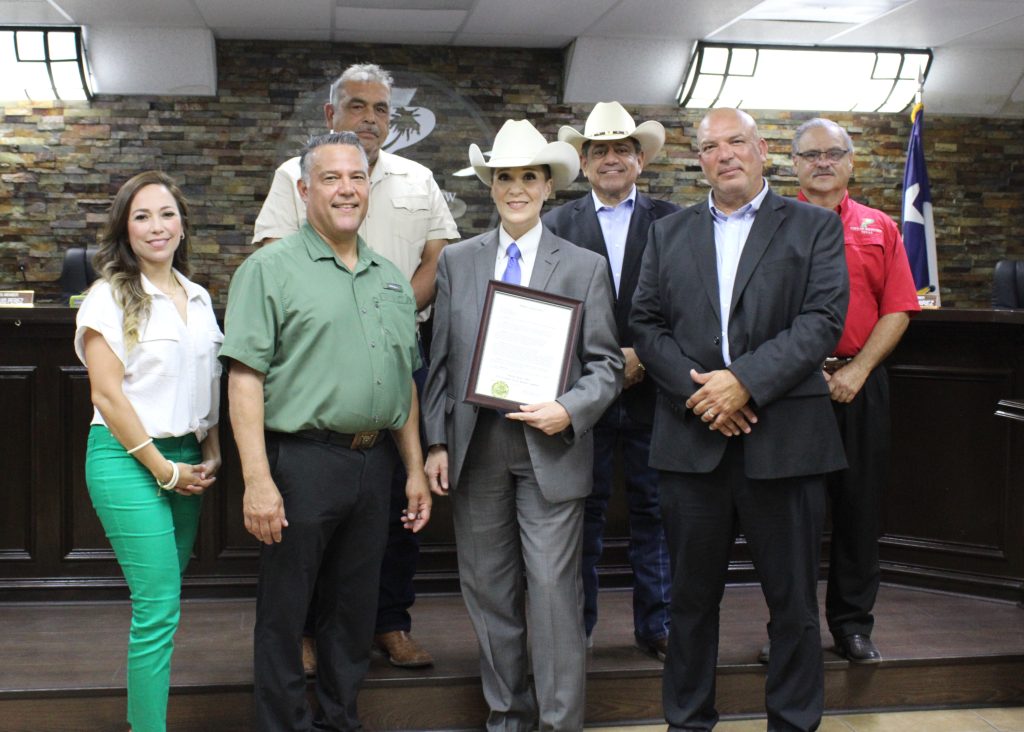 (L-R 1st Row Council Member Alexandra Flores, Mayor Rick Villarreal, Captain Melba Saenz, Council Member Jose Luis Perez,  2nd Row L-R Council Member Benito Hernandez, Mayor Pro Tem Joel Garcia, and Council Member Javier Ramirez)