PALMVIEW, Texas-The Palmview Fire Department today was recognized for its commitment to control and put out fires and to respond to emergencies involving life, property, or the environment.  For all they do, Mayor Ricardo Villarreal proclaimed the week of October 8 -14 as National Fire Prevention Week in Palmview.
The proclamation is part of the national public education campaign to remind residents that practicing prevention is the best protection. This year's theme focuses on Cooking Safety.  According to the National Fire Prevention Association cooking fires are the number one cause of home fires and home injuries.
Palmview Fire Chief Jerry Alaniz says the good news is you can prevent most cooking fires and burns with some simple but effective tips.
Turn the pot handles toward the back of the stove. Always keep the lid nearby when cooking.  If a small grease fire starts, slide the lid over the pan and turn off the burner.
Watch what you heat. Set a timer to remind you that you are cooking.
Have a "kid-free zone" of at least three feet around the stove and areas where hot food or drink is prepared or carried.
Chief Alaniz says fire safety education isn't just for school children.  Teenagers, adults, and the elderly are also at risk and that's why it is important that every member of the community takes some time every October to make sure they understand how to stay safe in case of fire.
The City of Palmview is proud of its firefighters and asks the community to join us in thanking them for their steadfast efforts to keep the community safe.
###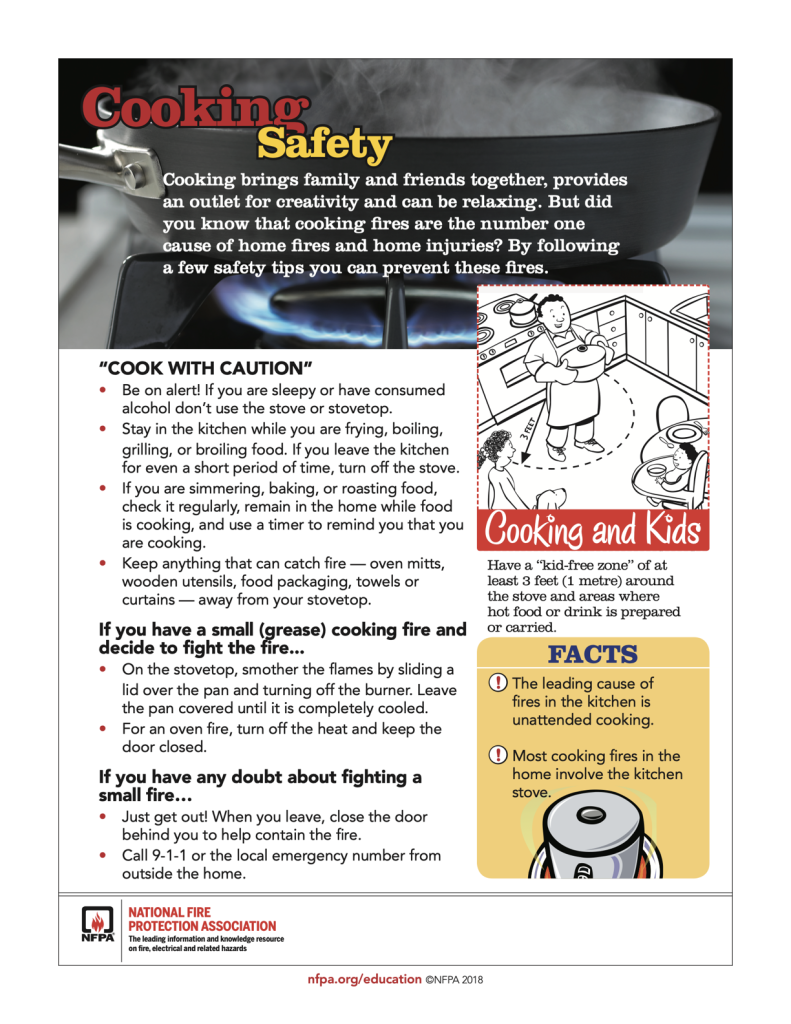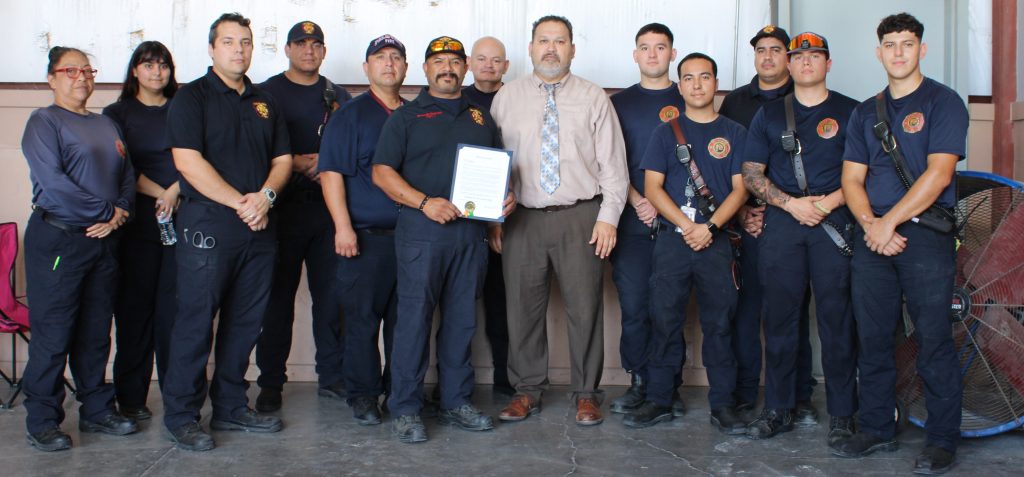 (Pictured L-R: Gema Sanchez Paramedic, Sara Canales EMT Basic, Israel Martinez EMT Basic, Mathew Gonzalez LT., Rey Gil Paramedic, Armando Guerrero Battalion Chief, Jose Carrera EMT Advanced, Michael Leo City Manager, Mario Pecina Engineer, Alexis Aranda EMT Advanced Volunteer, Pedro Venecia Captain, Sebastian Perez Engineer, Ivan Cavazos LT, & Michael Leo)