PALMVIEW, Texas– The City of Palmview joins Municipal Courts across the State in celebrating Municipal Court Week by recognizing the hard-working employees at our court.
Municipal Court Week is celebrated annually in November to give people an insight into the work they do.
There are more than 900 Municipal Courts in Texas, and each plays an important role in the community–administering fair and impartial justice.  Municipal Court employees are just as important for it is they who ensure that the rule of the law is followed.
To recognize their contributions to the community, the Palmview City Council presented the judges and staff with a proclamation during the City Council Meeting of November 1, declaring November 7-11 as Municipal Court Week in Palmview.  Mayor Ricardo Villarreal thanked them for their contributions to help build a safer community.
###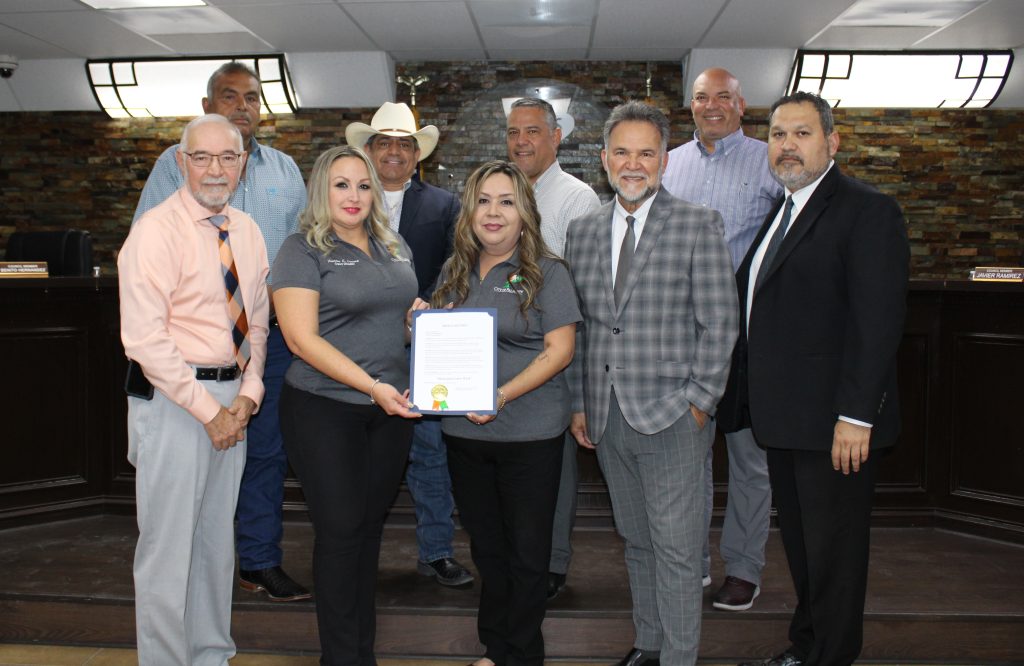 (Pictured L-R 1st Row- Judge Rogelio Ramon, Yvette Lucero, Veronica Garza, Judge Juan De La Garza, City Manager Michael Leo, 2nd Row L-R- Council Member Benito Hernandez, Council Member Joel Garcia, Mayor Ricardo Villarreal, & Council Member Jose Luis Perez.)