PALMVIEW, Texas-The Palmview Fire Department was recognized recently for its commitment to ensuring safety and security within and around the community. Mayor Ricardo Villarreal presented Fire Chief Jerry Alaniz with a proclamation during the City Council Meeting of October 18.
The proclamation is part of the national public educational health observance which this month turned 100. The goal is to remind residents that practicing prevention is the best protection. This year's theme centered around planning an escape.
Mayor Villarreal reminded the community that time is of the essence during a fire emergency as people could have as little as two minutes to escape safely. "Palmview residents who have and practiced a home fire escape are more prepared and will therefore be more likely to survive a fire." The mayor added that everyone in the home should know what the plan is and how to execute it.
Palmview Firefighters are dedicated to reducing the occurrence of home fires, home fire injuries, and knowing how to respond.
The City of Palmview is proud of its firefighters and asks the community to join us in thanking them for their efforts.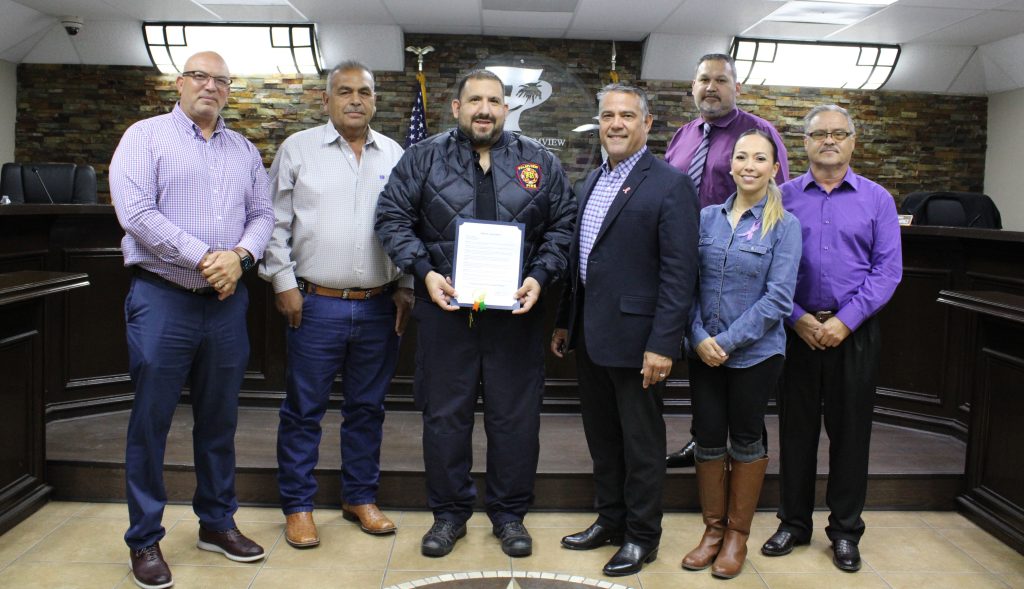 ###