PALMVIEW, Texas- Every day, dispatch operators answer desperate calls for help. They are the men and women behind the scenes who send the services needed to save lives.  That's why the Palmview City Council took time to recognize Palmview's dispatchers during the regularly scheduled Council Meeting of April 18.
Mayor Ricardo Villarreal presented Police Chief Jose Trevino and his staff with a proclamation commending them for their dedication to quickly and calmly respond to the hundreds of 9-1-1 calls received monthly. " Public Safety Telecommunicators are the first and most critical contact our citizens have with emergency services, and they are the single vital link for our police officers, firefighters, and paramedics by monitoring their activities by radio, providing them information, and ensuring their safety."
The recognition comes during National  Public Safety Telecommunicator's Week celebrated the second week in April as established in 1994 by President Bill Clinton.
###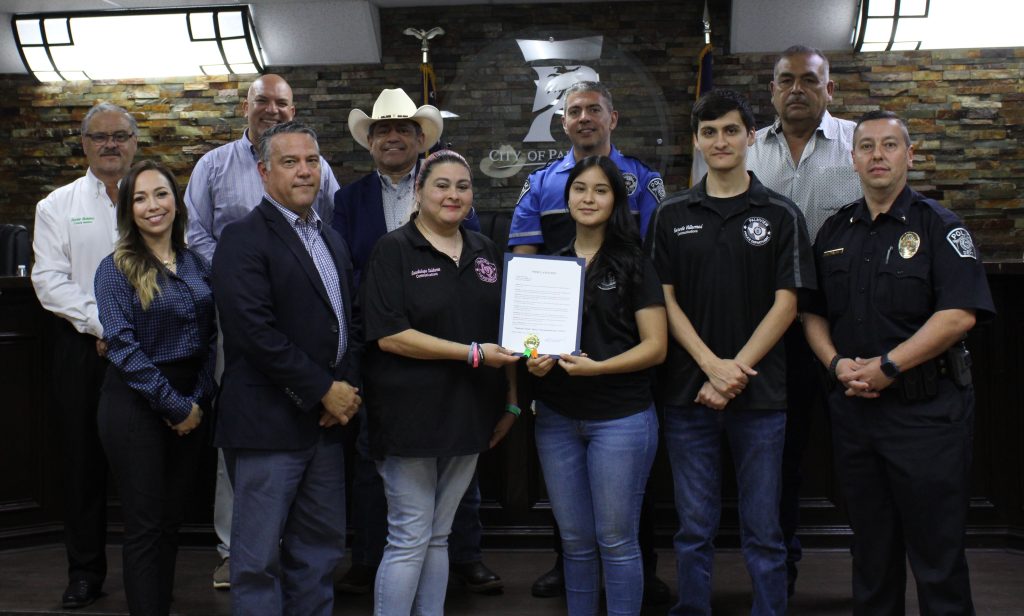 (Pictured  L-R 1st Row: Mayor Pro Tem Alexandra Flores, Mayor Rick Villarreal, Guadalupe Calderon, Victoria Rodriquez, Gerardo Villarreal & Chief Jose Trevino L-R  2nd Row: Councilmembers Javier Ramirez, Jose Luis Perez, Joel Garcia, Lt. Arnold Zepulveda & Councilmember Benito Hernandez)