PALMVIEW, Texas- The City of Palmview had eight teams represent the Parks & Recreation Department in pursuit of the Pony League World Series in their respective divisions this summer. The City Council recently recognized the first two of the eight during the regularly scheduled meeting of August 1.
Palmview 1 4U which consists of three- and four-year-old kids fought a tough fight but came in second losing the World Series Game 31-30.  This after not losing a game throughout the five tournaments leading up to the World Series.  The coaches and players each received a plaque for their accomplishments throughout the 2023 season.
The City Council also recognized the Palmview 1 8U team as they too had a successful season making it to the elite eight out of 20 teams in their division.  This team consists of seven- & 8-year-old children who fought a good fight in the Rio Grande Valley and Louisiana.  They also received plaques from the City Council marking a successful summer season.
The rest of the teams will also be recognized in the coming weeks, meantime we wish the Palmview 1 /14U Pony League team lots of luck as it begins its fight to become World Series champions on August 11.
###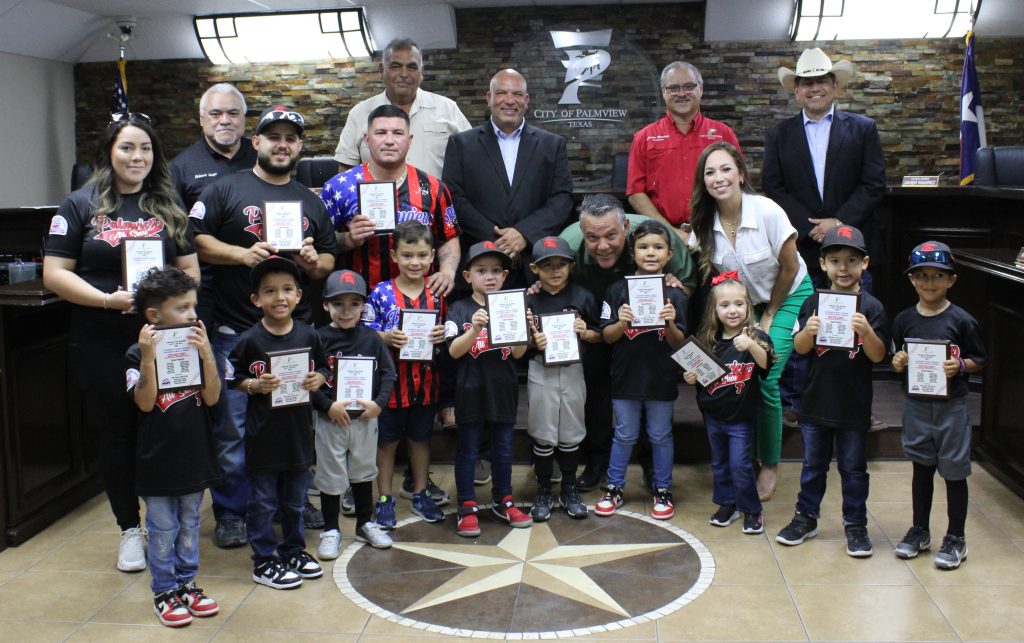 (Palmview 1 / 4U Team)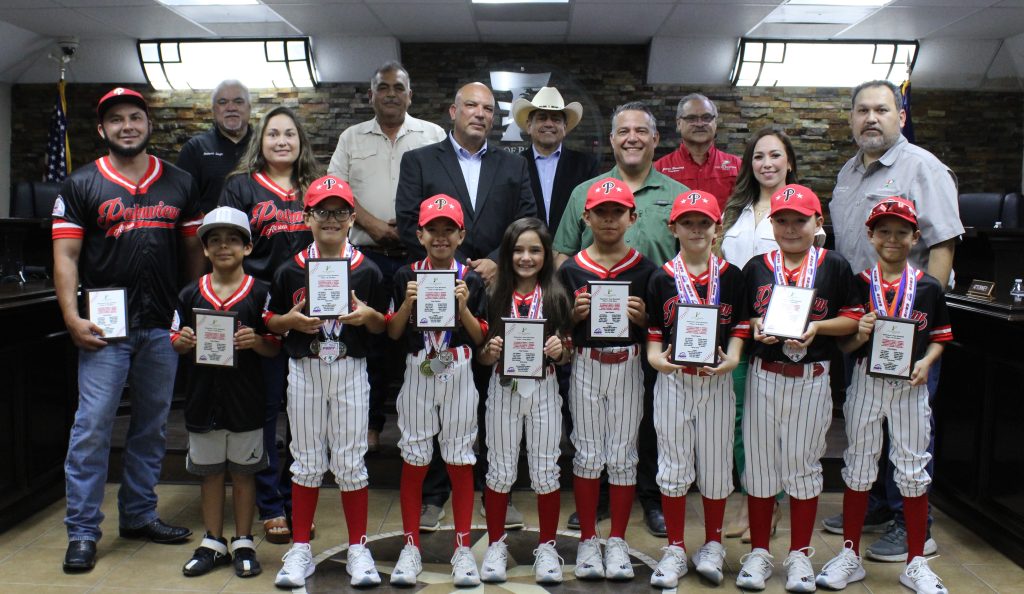 (Palmview 1 / 8U Team)