PALMVIEW, Texas-A healthy eating habit can enhance your quality of life.  That was the message from the Rio Grande Valley Chapter of Dieticians whose members were recognized by the Palmview City Council this week.
The acknowledgment is part of National Nutrition Month observed throughout the country annually in March. Mayor Ricardo Villarreal presented Dieticians Dr. Andie Lee Gonzalez, Monica Garcia, and Estella Garcia with a proclamation declaring March 23 National Nutrition Day in Palmview.
Dr. Gonzalez, a Palmview native spoke about this year's theme " Fuel for the Future" promoting the importance of fueling our bodies at every age and eating with the environment in mind, including plant-based diets.  She said eating healthy can make a difference and improve people's lives.
National Nutrition Month was started 50 years ago by the Academy of Nutrition and Dietetics to encourage everyone to learn about making informed food choices and practicing healthy eating and physical activity habits by offering the following tips.
Eat more plant-based meals and snacks.
Purchase food with less packaging.
Buy foods in season and shop locally when possible.
Grow your own food when possible.
Visit sm.eatright.org/shopbudget for more tips on shopping healthy on a budget.
###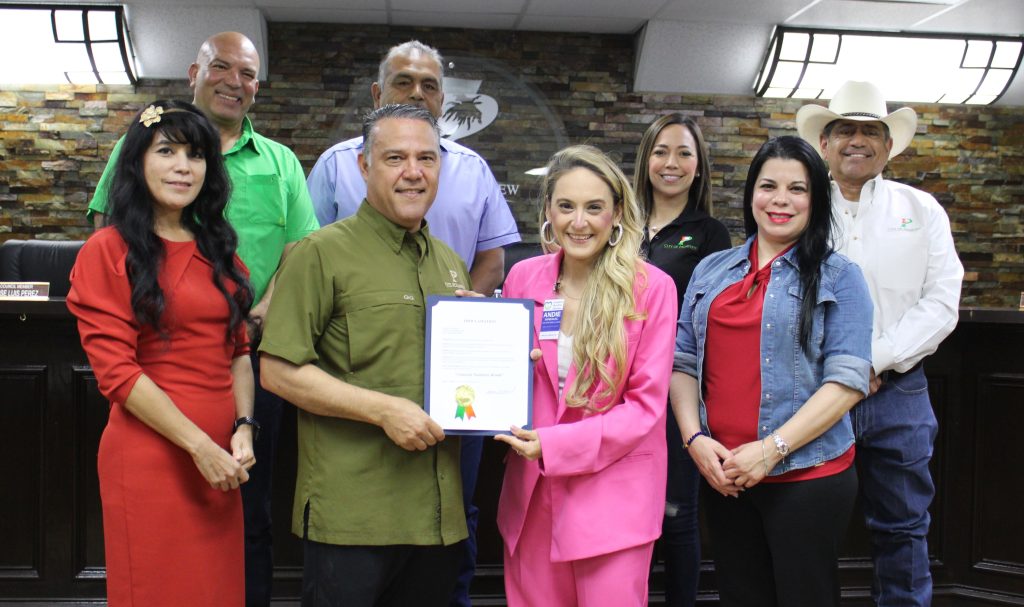 (Pictured L-R 1st Row: Estella Garcia, Mayor Rick Villarreal, Dr. Andie Lee Gonzalez, Monica Garcia 2nd Row L-R: Council Members Jose Luis Perez, Benito Hernandez, MPT Alexandra Flores, & Joel Garcia.)