PALMVIEW, Texas-Mayor Rick Villarreal and Councilmember Javier Ramirez swore in a new Planning and Zoning member and two returning members during the regularly scheduled meeting of August 8.
Velia Gonzalez joins the eight-member board while Isabel Hernandez and Jose Santiago Rodriguez were appointed to serve another term.
The P & Z Board comprises volunteers who serve as advisors making recommendations to the City Council on the development and regulation of land use in the city.
Each member serves a two-year term and is appointed by the City Council.  The Board meets on the first Tuesday of each month.
The City of Palmview thanks the board for their volunteerism to serve on this very important and necessary committee that provides for and guides the orderly growth and development of the community.
###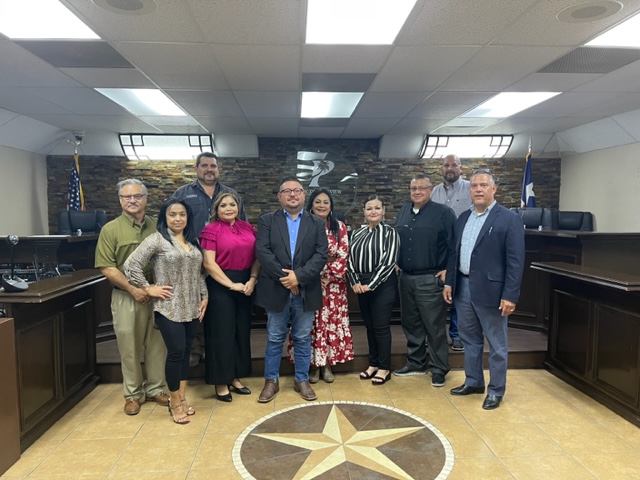 (Pictures L-R Front Row: Marisela Martinez, Norma Chapa, Jose Santiago Rodriguez, Isabel Hernandez, Velia Gonzalez, Hiram Saenz, & Mayor Rick Villarreal. 2nd Row L-R: Councilmember Javier Ramirez, Joseph Izaguirre, & Rudy Flores III)