PALMVIEW, Texas-The City of Palmview recently welcomed new Municipal Development District Board members.  They were sworn in on Jan 25 and will serve two-year terms on the city's economic development engine tasked with researching, developing, and preparing a financial plan for the City that will create jobs.
The Palmview Municipal Development District (PMDD) also assists and supports the city in significant infrastructure projects to attract business development.
The board is made up of seven members who volunteer their time.  They are appointed by the City Council and meet once a month.  The meetings are held on the third Wednesday of each month at 6 p.m. at City Hall.
The City of Palmview welcomes newly sworn-in directors Lucy Rosales, Espie Ochoa who was reappointed and named President, and Mayor Rick Villarreal.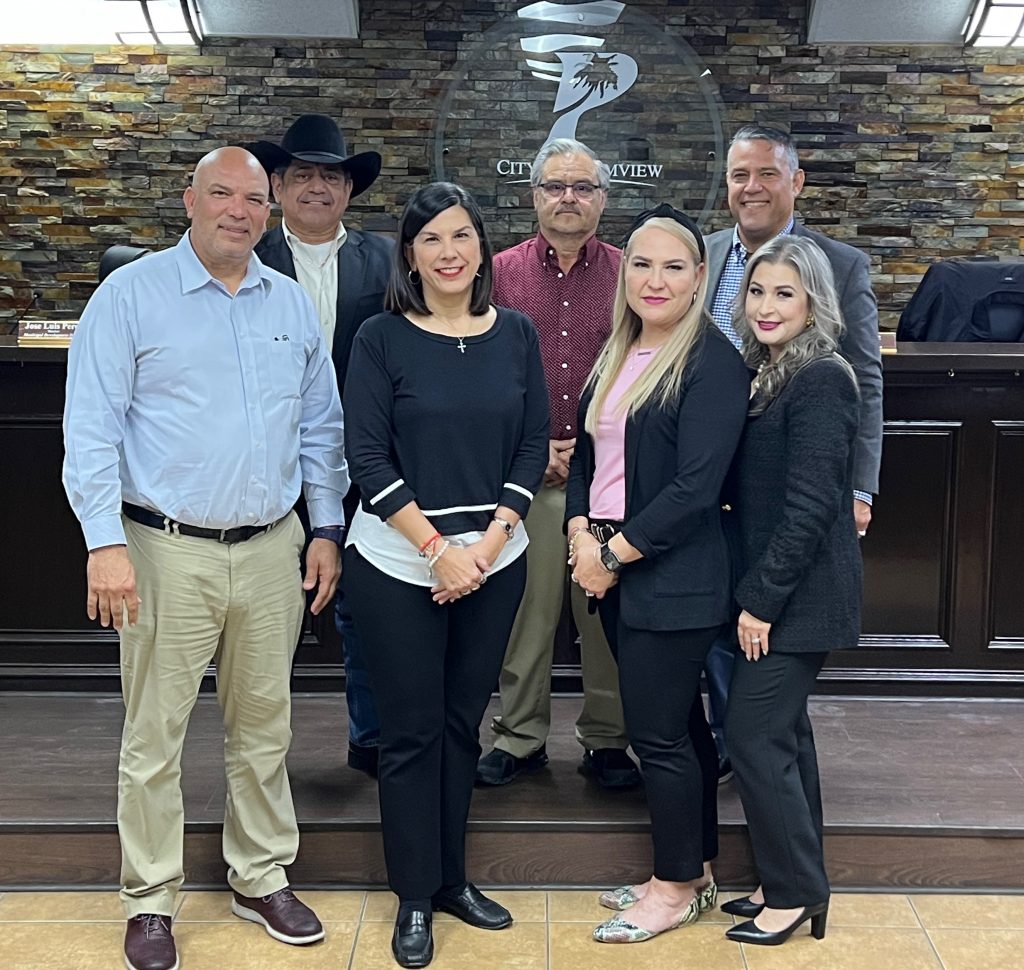 (L-R, 1st Row- Councilman Jose Luis Perez, Espie Ochoa, Ana Alaniz, Lucy Rosales L-R, 2nd Row- Councilman Joel Garcia, Councilman Javier Ramirez, & Mayor Rick Villarreal)