PALMVIEW, Texas-The City of Palmview recently welcomed new Zoning Board of Adjustment Board members (ZBA).  They were sworn in on June 27 and will serve two-year terms.
Palmview's ZBA hears and decides if an error was made in any order, requirement, decision, or determination made by an administrative official in enforcing ordinances.
The board comprises five members and two alternates who volunteer their time.  The City Council appoints them and they meet once a month.  The meetings are held on the last Tuesday of each month at 6 p.m. at City Hall.
The City of Palmview welcomes newly sworn-in director Santos Palomo as well as Belinda Mata Longoria, and Joel Mendiola who were both reappointed for another term.
###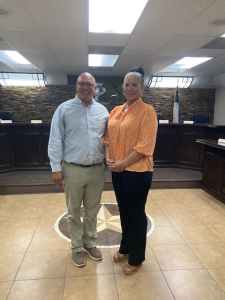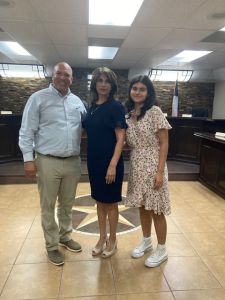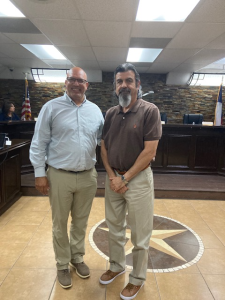 Pictured L-R Councilmember Jose Luis Perez & Santos Palomo; Belinda Mata Longoria; & Joel Mendiola