The Parks and Recreation Department strives to serve the Palmview community with quality recreation programs, well-maintained parks, trails, and beautiful open spaces. Our aim is to help provide opportunities, activities and the facilities to bring pleasure to people's lives. Our parks serve as a source of great community pride, and we are firm believers in the benefits recreation brings to both the years in one's life and the life in those years.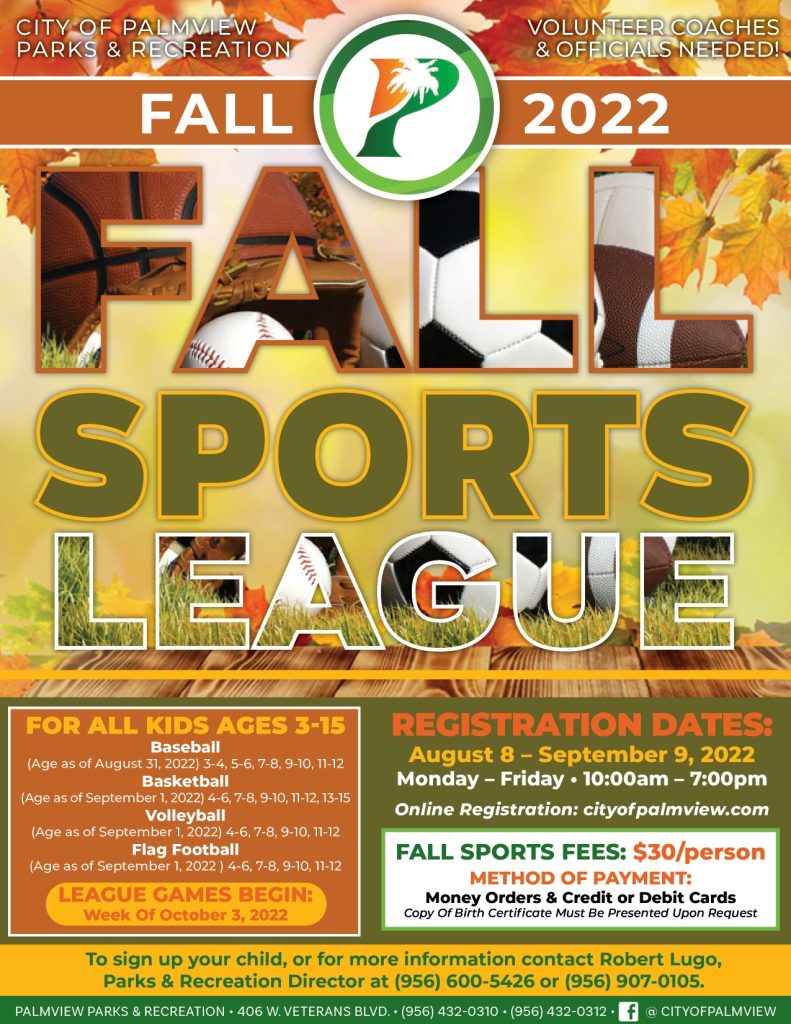 Park your questions here
For more information, call (956)432-0310 / (956)432-0311 or email (email) or visit the City of Palmview Parks & Recreation Office, located at 406 W. Veterans Blvd. Office hours are Monday-Friday, 10a.m.-7 p.m.